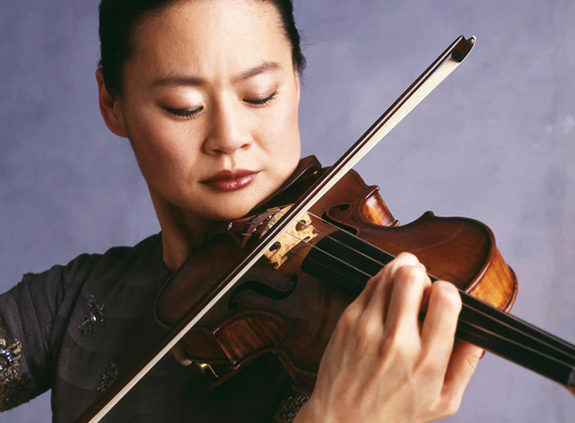 Following the Swiss Federal Council's decision to allow large-scale events in enclosed spaces again as of July 1 2021, Midori and the Festival Strings Lucerne will perform the Beethoven Violin Concerto at the KKL Luzern for more than 1,000 guests, sending out a sign of life for the entire industry.
Thursday, July 1 2021, 19:30 (CET), KKL Luzern
Festival Strings Lucerne, Daniel Dodds
Midori – violin
Beethoven: Violin Concerto in D major Op. 61
Beethoven: Symphony No. 4 in B major Op. 60
The concert had originally been scheduled for March 1 2020, as Festival Strings Lucerne's contribution to the 2020 Beethoven Year. With the announcement of the first restrictions at the beginning of the pandemic, the concert was the first major event at the KKL Luzern that had to be canceled.
Midori and the Festival Strings Lucerne turned the cancellation of the concert into an opportunity to produce a recording of the Beethoven Violin Concerto and the two Romances in the empty hall under studio conditions. The resulting CD was released in October 2020 by Warner Classics.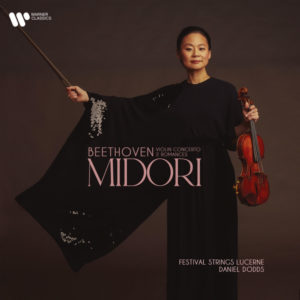 https://www.midori-violin.com/wp-content/uploads/News_FestivalStrings.jpg
475
575
Evelyn Velleman
https://www.midori-violin.com/wp-content/uploads/midori.png
Evelyn Velleman
2021-06-24 21:36:40
2021-06-25 14:21:27
On July 1 2021, Midori and the Festival Strings Lucerne will give the performance that was canceled as Covid-19 struck in early 2020